Over the next five years, billions of objects will transition from 'dark, dumb and disconnected' to 'visible, smart and connected' thanks to the Internet of Things (IoT), telematics and sensor technology.
During this webinar hosted by Transport Topics, you'll learn why some of the biggest names in the business are connecting their dry and refrigerated fleets to the cloud. From OTR trailers and railcars, to intermodal containers, chassis and gensets, discover the latest technology trends enabling real-time monitoring and control across multiple modes, from first to last mile.
Join our experts to discover how early adopters in transportation and logistics are already leveraging live data from smart equipment to:
Reduce costs and increase profitability
Improve fleet utilization
Optimize operating efficiency
Ensure regulatory compliance and protect cargo
Enhance customer service and value
Minimize risks and cargo loss
... and much more.
The Experts: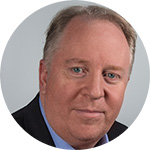 Christian Allred
Senior Vice-President & General Manager, Global Sales, ORBCOMM
Mr. Allred has more than 20 years of experience in managing global sales and marketing teams for companies within the M2M and IoT industries and building sales distribution channels primarily throughout Latin America, Europe, Middle East, Africa and Asia. Currently, he is responsible for growing ORBCOMM's enterprise solutions business globally across a wide range of vertical markets as well as managing its regulatory and licensing efforts.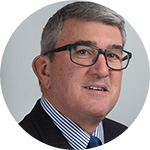 Michael Dempsey
Vice President, Container and Port Solutions, ORBCOMM
With over 20 years of experience in process automation technologies, Mr. Dempsey is an industry thought leader in the application of technology for shipping, container terminal and port operations. As ORBCOMM's Vice President of Container and Port Solutions, Mr. Dempsey is responsible for delivering solutions that provide complete visibility and control of marine and intermodal transportation assets.